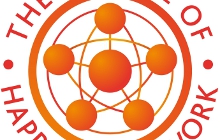 How Happy Are You?
Measure your happiness at work with this free snapshot questionnaire from iOpener.
Click here to take the survey.
Free Capiche Consultation
After you receive the results from your iPPQ survey, contact Chris Cook for a free consultation. Chris will answer any questions you might have about the questionnaire and will help you interpret your results.
View Sample Reports
iPPQ Sample In-Depth Individual Report
iPPQ Sample Organization Report