Review Chris's professional experience, skills and qualifications.
Summary
Brings 25 years of experience in marketing—research, strategy, management, implementation and measurement—at public and private universities as well as for-profit corporations.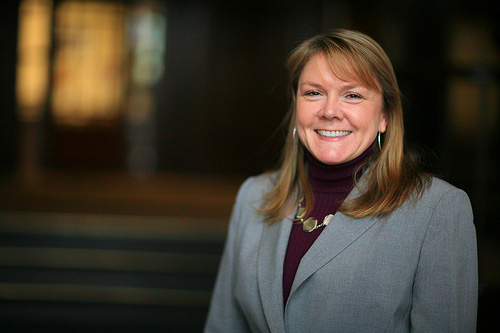 Strengths: Leadership and creativity. Reputation for being a forward thinker and motivational team leader.
Currently: Taking the science of happiness at work to the widest possible audience through consulting, education, training and media.
Previously: Spent 16 years providing marketing consulting and in-house marketing leadership to design and construction companies and 9 years leading marketing and communications departments in higher education.
Specializations: Developing psychological capital and happiness, conducting marketing research, executing branding, devising strategy, providing inspiring leadership and implementing and measuring strategic marketing plans.
Unique: The only person in the Pacific Northwest certified by iOpener, a human asset management consultancy that leverages the science of happiness at work.
Overview
Executive Director of Marketing and Communications, Southern Oregon University
Director of Marketing Communications, SUNY College at Brockport
Marketing Manager, Stantec
Vice President, Kenney & Associates
Director of Annual Giving, Westminster College
Western Region Client Development Manager, Terracon
Western Regional Marketing Manager, The Sear-Brown Group
Marketing Coordinator, The Sear-Brown Group
Details
January 2008–July 2009 (1 year, 7 months)
Performed research that informed SOU's first brand. Promoted the brand through the web, publications/direct mail, television ads, YouTube spots and billboards and other outdoor advertising. Helped boost a previously declining enrollment by 11 percent.
January 2003–July 2007 (4 years, 7 months)
Strategized, planned and executed the College's integrated marketing campaigns for recruitment, fundraising, image and campus events. This visionary leadership encompassed the website, publications, news, publicity, advertising and all promotions of activities related to the College. Led the five-person Marketing Communications staff, managed a half-million–dollar undergraduate recruitment and image advertising budget and oversaw the quality of all marketing materials.
 
Positioned the College to attract better students, earning it a place among master's universities in the northern region in the 2007 US News & World Report "America's Best Colleges" guide. Applications have doubled since 2000.
Served as the crisis communication point person for media as well as overall media relations and community liaison with numerous groups/committees.
Marketing Manager, Stantec
February 2001–December 2002 (1 year, 11 months)
Supported seven division managers, project managers and other staff in developing and monitoring the office's comprehensive marketing/business development program for the Salt Lake City office of a 3,000-person international consulting engineering firm. This included developing marketing plans, sales strategies, client relations, public relations endeavors and the overall marketing budget.

 Oversaw the proposal coordinator and communications coordinator in developing marketing materials, responding to RFPs, creating/strategizing presentations and implementing a PR program that encompassed advertising, direct mail, trade shows and events. Directed new business development program and conducted market research. Performed client service reviews as part of the client relations program.
October 1997–February 2001 (3 years, 5 months)
Provided consulting services to the architecture, engineering and construction industry. Conducted strategic marketing planning and market research such as market and industry analysis, project intelligence, client perception surveys and competition analysis. Performed marketing program evaluation and marketing plan preparation. Offered proposal and presentation strategy, preparation, review and coaching. Developed and implemented a public relations program and website. Taught marketing training seminars. Led marketing and technical staff candidate searches.
November 1994–August 1997 (2 years, 10 months)
Planned, directed and implemented a campaign to raise $1.25 million per year. Components included phone, personal and direct-mail solicitations of alumni, friends, corporations, foundations and other organizations. Served as staff liaison to the college's 30-member volunteer Foundation Board, whose purpose is to raise friends and funds. This included overall responsibility for three Foundation Board annual fundraising events, which increased in revenue by 30 percent, 30 percent and 20 percent from each previous year—culminating at $150,000.
Western Region Client Development Manager, Terracon
January 1993–November 1994 (1 year, 11 months)
Developed, directed and implemented a full marketing program (new business development, client relations and public relations) for a start-up 12-person branch office of a national engineering firm. The marketing program for geotechnical and environmental engineering and construction materials testing was directed toward land developers, architects, other consulting engineers and government agencies. Responsibilities included strategizing and preparing proposals and presentations.
July 1990–December 1992 (2 years, 6 months)
Served as integral member of an in-house marketing team for an Engineering News Record "Top 500" national engineering and architecture firm headquartered in Rochester, New York. In addition to providing strategy and preparation for firmwide proposals and presentations, responsibilities included coordinating public relations, advertising, print materials, special events, trade shows, photography and graphic design. Developed and implemented specific marketing strategies and budgets for three branch offices in Utah and California.
August 1984–July 1990 (6 years)
Coordinated marketing efforts for this Engineering News Record "Top 500" national engineering and architecture firm headquartered in Rochester, New York.
Selected Honors and Awards
Telly Award, 2008, Central Michigan University.
State University of New York Council for University Affairs and Development (SUNYCUAD) Awards
2005 Judges' Citation, SUNY College at Brockport 2004–05 Fall Recruiting Print Advertising
2005 Best of Category, SUNY Brockport Limon Dance Company Poster (Visual Design in Print)
Education
Master in Management with an Emphasis in Sustainability, Southern Oregon University
Certified Professional Services Marketer (CPSM), Society for Marketing Professional Services (SMPS) (first person in Utah to earn designation)
BS, Communication: Journalism (Cum Laude), State University of New York College at Brockport
Journalism, University of Utah
Liberal Arts, Westminster College
Videos
TV spots, Movie Trailers and Ad Campaign for Southern Oregon University
TV spots for Central Michigan University
Webmercial sent to accepted students at SUNY Brockport
Community Involvement
Present
Mt. Ashland Association Community Outreach Committee
Medford–Jackson County Chamber of Commerce
University Gone Hollywood Productions
Soroptimists' Strong Women Strong Girls
Past
Greater Brockport Economic Development Corp.
Greater Brockport Chamber of Commerce
Good Neighbor Committee for Community and University Relations
KRCL Community Radio, Salt Lake City
Memberships
American Marketing Association (AMA)
Council for Advancement and Support of Education (CASE)
International Association of Business Communicators (IABC)
Rochester Area Colleges Public Relations Professionals, State University of New York Council for University Affairs and Development (SUNYCUAD)
American Council of Engineering Companies (ACEC) Salt Lake City Chapter
National Association of Industrial and Office Properties, Utah Chapter (NAIOP)
Founding Member and Past President, Society for Marketing Professional Services (SMPS) of Utah
LinkedIn Groups

Science of Happiness at Work – Interest Group

Psychologically Healthy Workplace Network


Harvard Business Publishing Corporate Learning Group


Brand 3.0 | The Next Generation Branding Community

Higher Education Public Relations and Marketing Group

Social Media for Higher Education

Master in Management at Southern Oregon University

Westminster College Alumni, Students, and Community
Interests
Alpine and Nordic skiing, whitewater rafting, hiking, camping, cooking, gardening, reading, music, technology and people