Meet Chris Cook, the force behind Capiche.
Chris Cook relishes a challenge—whether it be telemark skiing on Mt. Ashland or transforming a stressful and chaotic workplace into a happy and productive environment. Over the past 25 years, Chris's vision and strategic leadership have inspired pivotal changes in both private and public sector organizations. Her creativity, contagious enthusiasm and cheerful diplomacy are grounded in a clearheaded logic and broad range of expertise—from organizational change and leadership to strategic management to marketing and communications.
Informed by groundbreaking research conducted over the past quarter-century, Chris is the only person in the Pacific Northwest certified by iOpener, a human asset management consultancy that leverages the science of happiness at work.
Specializing in the science of happiness, Chris develops psychological capital to help individuals and businesses achieve their potential. She is also a leader in conducting marketing research, executing branding, devising strategy, providing inspiring leadership and implementing and measuring strategic marketing plans. Chris recently published an article in the Medford Chamber Business Review and presented her findings to the Chamber of Commerce on the topic "How Well Are Rogue Valley Businesses Developing Their Competitive Advantage?"
Her reputation as a forward thinker and motivational team leader has earned her positions as executive director of marketing and communications at Southern Oregon University, director of marketing communications at SUNY College at Brockport, vice president of Kenney & Associates and Western regional marketing manager for The Sear-Brown Group.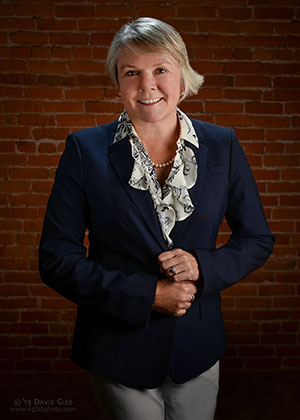 At SOU, Chris performed research that identified the university's first brand, which she promoted through the web, publications, television ads, YouTube spots and outdoor advertising. This foundational work helped boost a previously declining enrollment by 11 percent.
Her work at SUNY College at Brockport landed the institution a coveted spot in the US News & World Report "America's Best Colleges" guide, prompting the Rochester Democrat and Chronicle to note that SUNY Brockport had made "a notable move for a school that last year had been in the unranked third tier of Northern master's universities."
In the private sector, Chris provided consulting services to the architecture, engineering and construction industries, including an Engineering News Record Top 500 national engineering and architecture firm. Serving in leadership positions at these agencies, she conducted strategic marketing planning, project intelligence, client perception surveys and industry and competition analysis.
Chris holds a bachelor of science in communication: journalism from the State University of New York College at Brockport and a master in management with an emphasis in sustainability from Southern Oregon University. She was the first person in Utah to be designated a Certified Professional Services Marketer from the Society for Marketing Professional Services.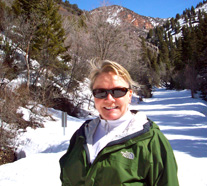 Her passion for the community has led Chris to work with the Medford Small Business Development Center and serve on the University Gone Hollywood Productions Board. She is a longtime volunteer with Soroptimists' Strong Women Strong Girls, mentoring her lunch buddy Adele as she grows into a confident and creative young leader. Recent volunteer work includes the Community Outreach Committee for the Mt. Ashland Association.
When she's not helping organizations develop their capital within or engaging with community members, Chris can likely be found whitewater rafting, hiking a ten-miler, gardening or cooking a sumptuous meal like lamb chops and risotto with acorn squash and mushrooms. Or you might just find her on top of a mountain, carving an elegant path towards the sweet spot of happiness.