Find out how using the Performance-Happiness Model can help your employees achieve their potential—creating value and a competitive advantage for your organization.
Happiness at work strongly correlates with productivity—and better health, job longevity, increased energy, motivation, confidence and recognition. That's why it matters not only for employees but for employers, too. By understanding what happiness means in your organization and analyzing your specific situation, Capiche can help you build a sustainable and healthy workplace.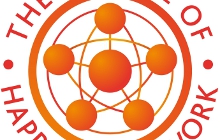 Measure your happiness at work with this free snapshot questionnaire from iOpener.
Click here to learn more about the survey, view sample reports, and find out how to get a free Capiche consultation that will help you interpret your results.
Achieving your company's goals requires a program that incorporates leadership development, employee development, organizational restructuring and cultural alignment. (read more)
Personal coaching supports and challenges leaders to maximize their potential, which ultimately maximizes the potential of the people they lead. (read more)
Capiche uses the iPPQ (Individual Personal Performance Questionnaire) developed by iOpeners Institute for People and Performance. (read more)
Capiche offers the following team workshops to help you understand and develop the capital within: Visioning and Values; Increasing Pride, Trust and Recognition; and Organizational Structure, Roles and Responsibilities. (read more)