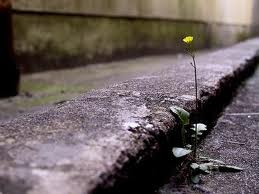 How to bring out the best in tough situations by building on the good
Since childhood, we've been conditioned to look for what's wrong and try to fix it. In organizations, we often start with looking for the deficits, the weak spots, the challenges—and then have countless committee meetings to study these problem areas.
Are we missing the boat?
I like to start with the positive and build from there. That's the cornerstone of a method called Appreciative Inquiry, which was developed as part of the positive psychology movement of the 1990s. Management guru Peter Drucker summed it up well: "The task of organizational leadership is to create an alignment of strengths in ways that make the system's weaknesses irrelevant."
Appreciative Inquiry (AI) is ideal for bringing out the best in less than optimal situations—situations where change is a necessity to survive. This approach provides a positive way for participants to move forward by building on what's working today. It's not thinking positive, looking on the sunny side, being a Pollyanna, or putting your head in the sand; it's harsh realism and the exploration of what good one can find in even the bleakest situation.
I've heard it said our culture becomes the stories we tell. So if we are telling a story like, "This place stinks. We haven't had a raise in three years, and my workload keeps growing," what's the culture, what seems possible? What if we told the story in a different way? If we reframe it to: "I like my coworkers. We are good at stretching our resources to the limit so we can help the most people," what possibilities open up?
I am reminded of the quote, "I'll see it when I believe it." When we can focus on what's right and what we value, we change our mindset and become open to more possibilities.
Here are the simple steps of AI:
1. Discover: Identify things that work well.
2. Dream: Envision what would work well in the future.
3. Design: Plan and prioritize the processes that would work well.
4. Deliver: Implement the proposed design.
If you are part of an organization looking to transform into a positive, forward-moving culture where people are energized and engaged, AI could be for you.  Just remember that changing culture and attitudes is an ongoing process; you can begin anywhere. Also, be confident that you will be successful as long as you proceed with integrity, sincerity and genuine curiosity. This process will begin to inform your every decision—how people are hired, how results are measured, how goals are set, how resources are allocated, how clients are treated and every other critical factor driving your business.
AI has been successfully implemented in numerous industries and locations, including business, health care, nonprofits, education, government, and finance.
Please let me know your experience with AI, and if you haven't explored AI for yourself, let's talk! We will start with what's good.