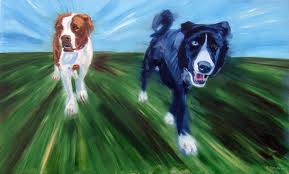 Your culture is your brand; your brand is your culture. The two are one in the same—inextricably intertwined. It's where marketing, positive psychology and innovative business practices intersect. After spending more than 25 years as a professional marketer, I watched the concept crystallize during two amazing days last week in San Francisco.
These two days were in a master class with Nic Marks of the "think and do tank" called the New Economics Foundation (NEF) and five key members of the team at Delivering Happiness at Work.
Delivering Happiness at Work is a spinoff of Zappos, the shoe and apparel company known around the world for its success in creating a company culture that spawns success at every level, from employee happiness to customer happiness to shareholder happiness. When you think of Zappos, what comes to mind?
This spring, a new survey was launched by NEF, Zappos and Delivering Happiness at Work that measures the elements necessary for happy workers:
the personal resources people bring to work;
the environment people are asked to work in;
the functionality that results from the combination of resources and environment; and
a person's overall experience at work.
While the concept seems so basic, the research behind the survey is immense. The realization that happy workers drive business success is sweeping the world, and the research keeps growing. The design of this happiness at work survey is based on more than 10 years experience of measuring happiness and well-being at the New Economics Foundation. The happiness at work survey translates—and transfers—these skills into the context of work and organizations.
The survey is free and available online here. Check out the survey and let me know if your organization is ready to brand itself with happy workers. Your employees will benefit, your customers will benefit and your bottom line will benefit. Wouldn't you love to be among the organizations on the Best Companies to Work For list—all winners!
If you are ready to get going, give me a call at 541.601.0114 or email me at chris@capiche.us. Let's talk happy. Let me help you find your own unique brand of happiness that will propel your organization forward past all your competitors. And let's have a great time doing so!