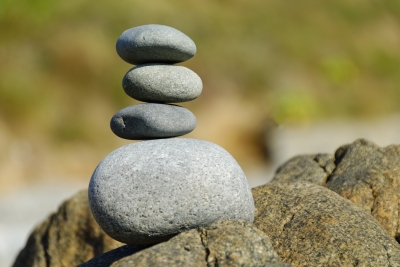 With a steady stream of terrific leadership advice hitting bookstores and inboxes, how do you prioritize your reading? Do you wonder which leadership books will help you make the most difference in your organization? Check out the latest recommendations from The Wall Street Journal here. One recommendation is "The Progress Principal" by Teresa Amabile and Steven Kramer, published by Harvard Business Review Press. Read it and you'll learn what enhances a worker's "inner work life"—the stuff that inspires and motivates them to be more productive and creative, among other positive outcomes.
Let me give you a hint: let your workers make meaningful progress at work.
Sounds simple enough, but in the 15 years that Amabile and Kramer collected confidential data from 238 professionals at seven companies (totaling nearly 12,000 days), they gained a laser focus on what frustrates employees, de-motivates them, makes them hate their boss and prompts them to sabotage the success of their employer—and conversely, what motivates them toward better performance, loyalty and innovation.
So how do you facilitate your employees' feeling of making meaningful progress at work?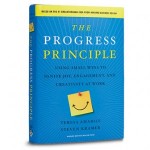 Step 1: Allow pride of accomplishment. People want to make a valuable contribution, and feel great when they make progress toward doing so. Knowing this progress principle is the first step to knowing how to boost an employee's work life. This must be harder than it sounds, as in the work diaries, on one-third of those 12,000 days, the person writing the diary was either unhappy at work, de-motivated by the work, or both. One of the most egregious examples was a head of product development, who routinely moved people on and off projects like chess pieces in a game for which only he had the rules.
Step 2: Set smaller goals to create a sense of movement toward achieving larger goals. This naturally follows the first step. By setting smaller, achievable goals and allowing workers the autonomy to meet them, workers feel a sense of accomplishment and progress. This goes a long way toward increasing motivation and performance.
Step 3: Give recognition for good work. One of the most common mistakes managers make is to assume their employees are doing just fine—or that "bad morale" was a result of poor work ethics or undesirable personality traits. A manager's actions and words set the tone for the entire organization, and without their recognizing good work, there is little sense of accomplishment and motivation to perform.
Step 4: Encourage and reward transparency. When you hear about problems within the ranks, listen and take action. Don't deny. Here's a great example from Amabile and Kramer's research. In an open Q&A with one company's chief operating officer, an employee asked about the morale problem and got this answer: "There is no morale problem in this company. And, for anybody who thinks there is, we have a nice big bus waiting outside to take you wherever you want to look for work." How's that for a motivator? Makes me want to work for that manager—not!
While Amabile and Kramer's research doesn't provide any great new insights, it does drive home concepts that leadership gurus have been preaching for years. Provide meaningful work. Let your employees make progress toward achievable goals. And set the tone for success by recognizing and rewarding good work.
If your business could benefit by leveraging management practices that enhance employee work life, contact Capiche. We specialize in working with businesses and organizations to build high performing teams and to create a culture of productivity and innovation. Or tell us what is working for you! We hope to hear from you soon.
Photo: Image by Dan