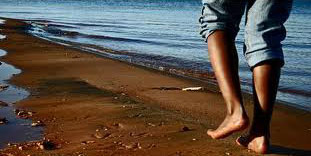 Say your company just invested a hefty amount of time and resources in a process to clarify its brand and claim its position in the market. Now that you've codified your brand, including your signature strengths, how do you help employees embody those principles on a daily basis? What are you doing to develop and promote your organization's and your employees' strengths?
Living the Brand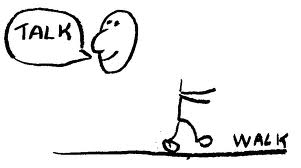 It's not as hard as it sounds. Here are four ways your company can help people walk the talk.
1) The Interview. It all starts here. Zappos employees don't need to be told how to live the brand—they do it naturally. As CEO Tony Hsieh explains in Delivering Happiness: A Path to Profits, Passion, and Purpose, the company's core values drive the interview process, and Zappos hires individuals who are inherently passionate about those values.
2) Conversations. Create a culture that encourages employees to discuss the company's values. When your mission guides strategic decisions, when employees measure their actions against the company's brand and when everyday conversations organically reflect the organizational values, you know your employees both understand and practice those values.
3) Peer-to-Peer Training. Let staff—not managers—take the lead when it comes to values training. When new and current employees learn about the company's core principles from their peers, this dynamic gives the trainees a living example to follow while the trainers deepen their own awareness of the company's values.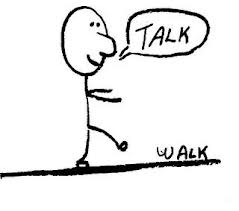 4) Business Tools. The mission, vision, and values shouldn't be an awkward uniform your employees don when they enter the building and drop in the foyer on their way out. In Delivering Happiness, employees talk about how Zappos' first Core  Value—Deliver WOW Through Service—has affected the way they live their entire lives. They consistently make the extra effort to create moments of wow, whether it be on the phone helping a customer or relating to a fellow shopper at the grocery store.
Nurturing Individual Strengths
Two years ago when I launched Capiche, I wanted to create a company that was committed not only to educating but also transforming organizations. Armed with science of happiness research, best business practices, and positive psychology principles, I set out to help companies "understand and develop the capital within."
Too many organizations treat their employees as if they're expendable, interchangeable parts. If employees disengage, management issues pink slips and orders a fresh batch of replacements. When the reinforcements wear out, the cycle repeats. Rarely do such companies stop to examine why they are failing to engage their employees.
In a recent Gallup poll conducted at 14 different companies, the 105,000 employees surveyed only mildly agreed—3.87 on a scale of strongly disagree (1) to strongly agree (5)—that their company was nurturing their strengths.
If you want to help employees connect with your company's brand and signature strengths, you need to identify and nurture their strengths.
Clifton StrengthsFinder is a fantastic tool for this discovery process. It can be an illuminating and fun experience for the employees and will help you see how each person's strengths can best benefit the company.
Know Your Coworkers
Once you've discovered your employees' talents, the next step is ensuring peers understand and rely on each other's strengths.
This happens less often than you might realize. When Gallup asked 8,900 employees how strongly they agreed with the statement that they could name the strengths of five coworkers, the mean score was only 3.78 out of a possible 5.
Effective collaboration requires that team members know their coworkers' strengths. A smaller group of employees chosen based on complimentary strengths can achieve far more than a large, haphazardly composed team. When tasks are divvied up according to individual talents, you'll see that efficiency, passion and productivity skyrocket.
Coming Full Circle
So yes, brand is important, and clarifying your company's core values, mission, and vision is a critical step toward building a successful brand, but all of those pretty words mean nothing if your employees don't resonate with them and incorporate them into their day-to-day routines.
Similarly, identifying your company's unique strengths should be followed up with an effective strategy for understanding and developing strengths within your employees. When you harness the talents of individuals for the expression of your company's signature strengths, together you will become a formidable creative force.
Helping organizations harness this creative force is Capiche's passion. Call Chris at 541.601.0114 or email chris@capiche.us if you're ready to put this force to work for your organization.