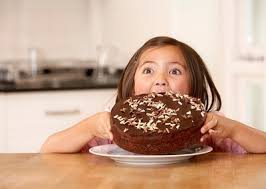 There's a lot of buzz about the significance of employee engagement—Forbes, Gallup Business Journal, and Harvard Business Review have all published articles on engagement just in the last three months. I, too, have examined the topic—most recently reporting on the Hay Group findings that highly engaged employees can quadruple a company's revenue growth and generate 89% greater customer satisfaction.
There's no denying employee engagement matters, but it's only one tessellating piece of a bigger jigsaw. Myopically focusing on engagement can obscure our view of the most reliable predictor of performance—you guessed it, happiness. As I explained in "Why Employee Engagement Trumps Employee Engagement and Job Satisfaction," it's possible for an employee to be highly engaged, but that doesn't mean they're happy (and when they're not happy, they are most likely looking for a new job). On the flip side, however, happy employees always rank high on both engagement and job satisfaction.
When companies shift their focus from engagement to happiness, they get to have their cake and eat it, too.
Engagement is a good first step, and I believe in the importance of what's measured in Gallup's well-revered "Q12" engagement survey. In the recent "Five Questions You Must Ask Your Team," Stosh Walsh explains how organizations can boost engagement using Gallup's Q12 engagement survey results.
The Q12 action planning process requires the team to:
1) Define each of the Q12 items
2) Articulate what the ideal looks like for each item
3) Identify the difference between their reality and their ideal
4) Select which items have the greatest impact on the company's culture or performance
5) Determine what each team member will do to increase engagement
But why limit ourselves to one tree in the forest? If we strengthen the ecosystem, the tree will follow suit. Happiness is the secret to enhancing not just engagement but also satisfaction, health, loyalty, and innovation—not to mention performance and productivity.
Let's instead consider what questions we can ask to help spread happiness at work. Fortunately, some really smart people like those at Delivering Happiness have already put tremendous thought and research into this question. Based on the New Economics Foundation's dynamic model of well-being, their Happiness at Work survey is designed to do precisely that.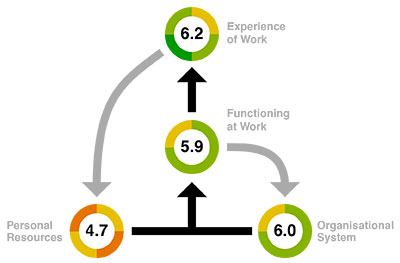 The dynamic model of well-being measures four primary areas of happiness at work, each with its own matrix of four intersecting components: 1) experience of work, 2) functioning at work, 3) organizational system, and 4) personal resources. The survey assesses 40 factors to determine the organization's and individual employees' levels of happiness.
Here are 16 sample questions posed by the survey:
Experience of Work
1) To what extent do you feel proud to work for your company? (positive feelings)
2) How much of the time you spend at work do you feel frustrated? (negative feelings)
3) How much of the time you spend at work are you absorbed in what you are doing? (engaging work)
4) Thinking about the job you do, in general would you say that the job you do is worthwhile? (worthwhile work)
Functioning at Work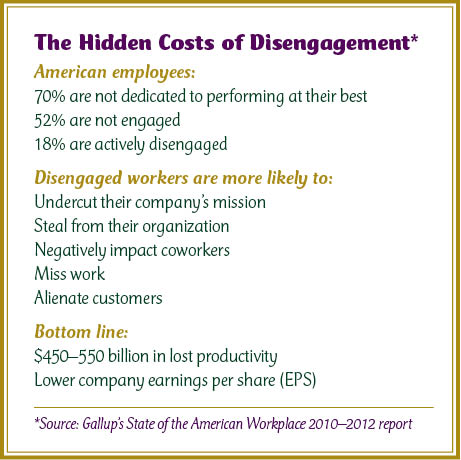 1) To what extent do you get the chance to be creative in your job? (self-expression)
2) To what extent can you influence decisions that are important for your work? (sense of control)
3) To what extent do you like the people within your team? (work relationships)
4) To what extent have you been able to learn new skills at work? (sense of progress)
Organizational System
1) To what extent do you worry you might lose your job in the next six months? (job design)
2) To what extent do you feel trusted by your manager? (management system)
3) To what extent is it safe to speak up and challenge the way things are done within the company? (work environment)
4) In general would you say that the job you do is beneficial to society in general? (social value)
Personal Resources
1) To what extent do you feel full of energy in life? (vitality)
2) Taking all things together how happy would you say you are? (happiness)
3) In general would you say you find it easy or difficult to deal with important problems that come up in your life? (confidence)
4) How satisfied are you with the balance between the time you spend on your work and the time you spend on other aspects of your life? (work-life balance)
How would you answer these questions? Take the free Happiness at Work survey to find out how happy you are in your work. Do you feel the results are accurate? I will be interested to hear your experience of the process!