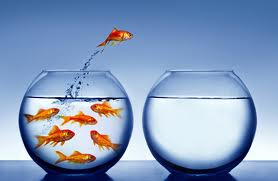 The Wall Street Journal reveals that executive coaches report steady demand for their services despite the recession. As the economy begins to bounce back, those individual and corporate clients say this one-on-one coaching has been instrumental to their career and organization's success. Flourishing companies understand that coaching is a way to develop and keep their organization's key talent, which is critical in any economy.
How I Can Help
I am excited to announce that as of June 25, 2013, I am a Certified Professional Co-Active Coach® (CPCC) through The Coaches Training Institute (CTI). Recognized as the most rigorous coaching program in the industry, CTI includes hands-on coaching, ongoing group work and one-on-one supervision of actual coaching sessions. After successful completion of the program (196 training hours and 100+ coaching hours), I passed the written and oral certification exams, earning my CPCC designation! It has been one of the most rewarding learning experiences I have ever enjoyed, and I am already using these coaching skills with individuals and organizations.


I'm joining a broad and varied group of professionals. To date, more than 20,000 coaches, consultants, managers and new career explorers have been trained through CTI. Coaches come from diverse backgrounds and careers, including marketers, entrepreneurs, CEOs, accountants, scientists, engineers, dentists, educators, therapists and community leaders.
How Organizations Can Benefit
Major organizations such as Marriott, IBM, Boeing and the EPA have offered Co-Active Coach® training to increase management and employee effectiveness. They recognize the value of coaching in honing leadership, management and communication skills of senior leaders and high-potentials.
How Individuals Can Benefit
You've heard it said, "It's lonely at the top." By working with a coach, the most isolated executive can explore goals, realities and options with a trusted source—someone who will encourage and hold them accountable for the actions and ways of being they determine will move them in the right direction.
While you're growing and becoming your best self, a coach is on your side, championing you while believing in your natural creativity and resourcefulness.
The Hard Facts
Data at International Coaches Federation (of which I am a member) states that professional coaching brings many wonderful benefits, including fresh perspectives on personal challenges, enhanced decision-making skills, greater interpersonal effectiveness and increased confidence.
The list does not end there. Those who undertake coaching also can expect appreciable improvement in productivity; satisfaction with life and work; and the attainment of relevant goals. Data researched by PricewaterhouseCoopers follows.
Increased Productivity
Professional coaching maximizes potential and unlocks latent sources of productivity.
Improved work performance: 70%
Improved business management: 61%
Improved time management: 51%
Improved team effectiveness: 51%
Increased Positivity
Building the self-confidence of employees to face challenges is critical in meeting organizational demands.
Improved self-confidence: 80%
Improved relationships: 73%
Improved communication: 72%
Improved life/work balance: 67%
Return on Investment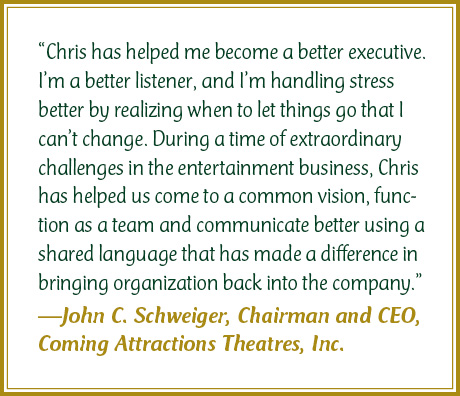 Coaching generates learning and clarity for forward action with a commitment to measurable outcomes. The vast majority of companies (86%) say they made at least their investment back.
More information on the benefits of coaching can be found in the ICF Research Portal, including case studies and industry reports.
For more client testimonials, see Leadership Coaching. Contact me at 541.601.0114 or chris@capiche.us to learn more or schedule a free session. I guarantee movement toward positive change in your first 30-minutes.