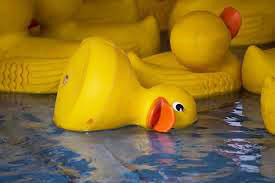 Lessons in Branding Across Industries
If you were close to my place at Christmas, you would have heard a big whoop of joy as I learned Cracker Barrel was pulling Duck Dynasty items from its shelves—not because of the backlash from Phil Robertson's anti-gay and racially charged comments. I was elated because Cracker Barrel said the comments were incongruent with company values. What a terrific display of a company living its brand. "We operate within the ideals of fairness, mutual respect and equal treatment of all people. These ideals are the core of our corporate culture."
Their values and ideals were not just words on a page but the barometer for all business decisions. That's how an organization needs to operate to authentically live its brand. Imagine my disappointment when the 625-location chain announced one day later they were keeping the merchandise because of customer outcry. They lost my business on principle. They weren't true to their brand—how could I trust them to be true to me?
Defining your organization's brand—the sum parts of its values, vision and passion—is critical for your organization to do its work with integrity. And what's an organization without integrity?
Defining your brand enables your organization to do business in a way that is congruent with expectations—yours and your customer's. A well-defined brand enables your organization to authentically present itself to the world and your clients.
You don't hire an ad agency to "make up" your brand; you unearth it. It's what you are made of—your DNA. Once you've defined your brand, you can put words, colors, fonts, logos, photos and text to it. That's where most organizations stop. To have a successful brand, you need to take the next step: live it.
How does one live their organization's brand? First, base every business decision on the brand values, vision and purpose. Cracker Barrel had good intentions but then caved in to financial pressures. Fortunately, most brands aren't tested in the wake of public scandal. Most brands quietly serve their company values, vision and purpose.
It's easy to live your brand when you're a Mom and Pop business because you are your brand. As organizations grow, defining and living one's brand must become intentional.
Culture guru and Zappos.com CEO Tony Hsieh learned this the hard way. While building his former company, LinkExchange, he and his coworkers were on top of the world. They were having a ball at work—every day. Yet as the company grew, Hsieh wasn't hiring people with the same values, vision and passion. The brand and experience of work was compromised. After selling to Microsoft for $265 million, he vowed to stop chasing money and start chasing passion—which is where the über-successful Zappos comes in. Zappos operates within its company values. Sometimes that means making decisions that aren't money-making. For example, Hsieh moved the company's headquarters to Las Vegas and invested more than $300 million of his own money to revitalize downtown—in keeping with the value of "Embrace and drive change."
What if you aren't a billionaire with a multibillion-dollar company? Can you still define and live an authentic brand? YES. It happens in every industry in every region. Organizations are catching on to the benefits—both intrinsic and financial—of standing firm in vision, values and purpose.
Salt Lake City architectural firm CRSA's mission is to create "designs that enrich lives and create community." Principal Fran Pruyn says, "We attempt to create a culture of great people, great places, great practice. This means we have a firm culture that enriches lives and creates community."
Centerville, Utah's Ascent Construction considers its brand the external perception of its internal culture. Cynthia Remine of business development says, "Our brand has evolved in the past few years to a more relationship-based culture and is less financially focused. We learned that if you focus on the core aspects of building better relationships, financial success naturally follows, as does a more fulfilled and balanced personal and professional life."
I'd call this is the gold standard for professional services firms. Nothing fancy, outrageous, or difficult—but clearly not the norm.
What makes your organization's brand unique? How do you embody it? Encourage your team to live it? Contact me at 541.601.0114 or chris@capiche.us. I'm collecting examples of brands in action. Tell me about yours.