You Can Make Meaningful Change Before the End of 2015—If You Start Now
Do you have a goal you want to reach by the end of the year—either career-related or personal? Is there something you want to improve or change between now and then?
What's holding you back? Where are you stuck? Why haven't you been successful in the past?
Have you ever considered working with a coach?
You may wonder who exactly seeks out a coach … it's winners who want even more out of life.
Finding the right coach may not be as momentous a decision as choosing your life partner, but it's not far off.
As with any close relationship, there has to be harmony. Kindred spirits inspire, but they can also hold you back. You're not looking for a friend. Or a superior. You want an equal whom you respect and who respects you.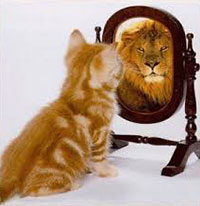 The right coach will connect with you at a profound level while also applying gentle pressure, like the grit that polishes the pearl. Without challenge and accountability, you're just having a conversation.
Recommendations from colleagues are helpful, but one person may like Uggs while another prefers tap shoes. You have to find the best fit for you. Who's going to help you reach your goals?
Are your aspirations professional, personal or both? Do your research and find out what kind of a coach you want. An executive coach? Business coach? Life coach? Career coach? Or could your team be more effective?
Explore the websites of coaches in your area and see whose philosophy, personality, and attitude resonate with you. Narrow your list down to a few finalists and schedule a free consultation.
When you meet with a prospective coach, pay attention to how you behave and feel. You may find yourself sharing things you'd never expected to tell a stranger during a first meeting. You need someone you can be completely honest with. If you quickly develop a rapport, there's a good likelihood you'll be able to establish a relationship of mutual trust.
The coach's questions may elicit new realizations about your career or life trajectory. Did you come away from that first meeting feeling inspired, with a clearer vision of what to aim for and how to get there? A coach should help you clarify your goals while also equipping you with the tools to reach them.
In Your Executive Coaching Solution, Joan Kofodimos says a good coach will do the following:
Strike a balance between supporting and challenging you
Help create feedback loops with colleagues
Assist with clarifying your true strengths, values and purpose
Provide structure in the development process
Broaden your perspectives
Teach concepts and skills
Maintain confidentiality
Influence how others view you
Keep these tips in mind as you evaluate coaches and try to listen equally to your heart and your head. Ultimately, you're looking for the person who's going to push you to greater heights—and depths.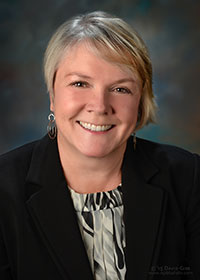 As you seek a coach who is right for you, give me a chance to interview for the position.
Not sure if coaching is for you? Check out my coaching services for free. In your 30-minute sample session, I guarantee you will design action toward the change you desire. I will help you become clearer on what you want, develop action plans, stay committed to your goals and live intentionally.
As your coach, I will hold you accountable—and that's a good thing because statistics show people who are coached are seven times more likely to follow through on their plans.
Call 541.601.0114 or email me today to schedule your free sample session and get started on making those changes you've been thinking about for … [fill in the blank].