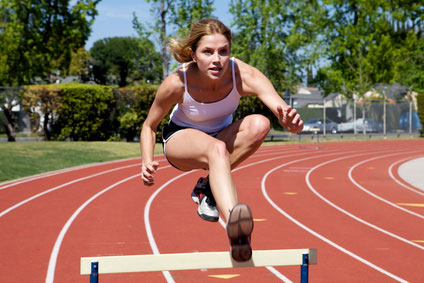 Here are 5 steps to make it happen.
Last month, I read a blog post by my high school classmate Bruce Johnson titled "How to Craft a 100-Day Plan So You Finish This Year Well." He's a very smart guy who, as he puts it, has "a business growth coaching, consulting and executive education firm that helps business owners and entrepreneurs like you become great at building a business that's designed for maximum growth, impact and profitability."
His post got me wondering what I could do to boost the year for Capiche—my own coaching and consulting firm. I read Bruce's steps and realized that not only could I do these for my own business, but also that I could help other businesses implement these steps for their success.
I encourage you to read Bruce's post. I've outlined his steps below and added some of my own ideas for #5: Set Yourself up for Success for Next Year. Have a look.
1. Be Clear on Your Starting and End Points.
It's October. January is less than three months away. What is realistic? What is most important? Focus there. As Bruce reminds us, "Don't limit your targets/metrics to just revenue. Pick three to five metrics for you and your team."
2. Go for the Low-Hanging Fruit First.
Seems obvious. We have long- and short-term plans and tactics, and while we need to be working both, at year's end, it's okay to hit the short-term plan hard. Typically, this means re-igniting relationships with current/recent clients vs. reeling in that new client.
3. Double the Speed.
I love Bruce's analogy of the two-minute warning in football or that last leg of the track race. You don't slow down because the event is almost over—you put it into overdrive to come out ahead. Do the same with your business tactics.
4. Calendarize Your Tactics.
Calendarize? Really? Bruce, is this even a word?! (Just kidding. I looked it up. It is.) In other words, set dates and hold people—including yourself—accountable. It's easy to blow something off when there's not a deadline. Time is short. Calendarize every step toward your goals.
5. Set Yourself up for Success for Next Year.
Bruce mentions things like a new marketing campaign, a new product, a new technology issue or capability, hiring or training some new talent, researching a new market or redesigning a new website with new capabilities.
Here are a few other ideas you can accomplish this year to set yourself up for success in 2015:
Revisit your organization's mission, vision, values and purpose. Do your mission, vision, values and purpose still make sense? Do they ring true? If not, it's time to get clear on what you DO hold true and how you want your business to move forward.
Do a brand assessment. Check in to see if you are in alignment with your brand. Are you living your brand? Do all your business decisions align with your brand? Does every action and communication align with your brand? If not, it's time to get a clearer definition of your brand, which will guide you toward a more focused business strategy.
Conduct a perception survey to determine how others view your organization. Talk to key stakeholders (clients, customers, suppliers, vendors, influencers, and your in-house team). Use this information to chart where you are now vs. where you want to go in 2015.
Let Capiche help you with any or all of the three strategies listed above. You'll be delighted how these simple actions will craft a winning strategy for 2015.
I'll sign off with Bruce's signature closing . . . "To your accelerated success!"