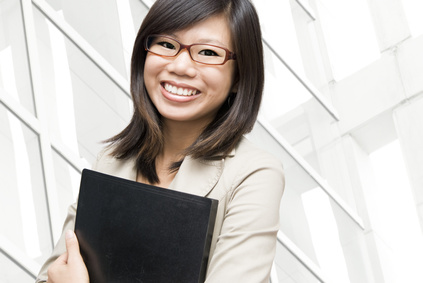 The golden era of the business school has ended. We've gone from a time when MBA programs were regarded as prestigious, pragmatic and even more selective than typical graduate programs to one where they're something of an embarrassment.
Why? Warren G. Bennis and James O'Toole (authors of the Harvard Business Review article "How Business Schools Lost Their Way") believe it's because MBA programs have made decisions that are bad for business—both their own and that of the larger world.
By myopically focusing on scientific research, business schools are neglecting the needs of their students and ultimately failing their alumni.
This primarily shows up in their choice of faculty. Instead of hiring professors with experience in the business world, they are hiring academics whose knowledge is limited to the theoretical realm. Worse, tenure-track professors pressured to publish and conduct research end up focusing more on their careers than their students.
What students miss in this equation is the real-world knowledge and insights that help them navigate the situations they will confront once graduated. Subsequently, MBA alumni are floundering when faced with the complexities inherent to real-life business situations.
Real business is messy, confusing and morally ambiguous at times. It's impossible to replicate these nuances in a laboratory setting, and faculty whose only experience lies in reading financial analyses and erudite studies rarely grasp what day-to-day activities are like on the ground.
Not only do today's MBA graduates lack the skills they need to succeed in the corporate world, but they are not exceling as leaders or even securing decent jobs. Furthermore, they possess little understanding of business ethics, causing them to make dubious decisions that put their organizations, people and society at risk.
McGill University professor Henry Mintzberg blames the irrelevant MBA curriculum. Bennis and O'Toole believe the curriculum is merely a symptom of the larger disease.
The authors fault what they call the scientific model for treating business like an academic discipline instead of a profession. Students get lost in a maze of multiple regressions and economic analyses, and they aren't equipped with the skills to map theory into practice.
Business is also a multidisciplinary field, encompassing everything from mathematics and economics to psychology, sociology and philosophy. Treating it as a solitary major does a disservice to their students.
The recent tilt toward the scientific model of business education may be a well-intentioned but misguided overcorrection of the early 20th century emphasis on job training. More akin to trade schools, these institutions were poorly regarded by both academia and business.
In 1959, reports issued by the Ford Foundation and Carnegie Foundation exposed these business schools for the inept institutions they were. Motivated by the demand for strong leadership during the postwar boom, both foundations offered grants to beef up business school research programs and credentials.
Chasing grant funds and credibility, business schools forgot about the deeper wisdom that comes from practical experience. After first experiencing a rise in substance and prestige during the sixties and seventies, business schools began their decline in the mid-eighties.
Rather than integrating practica and internships in which students can gain on-the-job experience, contemporary MBA programs set up hypothetical lab simulations to gauge how students will react in those kinds of situations. This is pretty silly when you consider how easy it is to set up an internship at a local business and how valuable it is to the student, the business and the institution's town and gown.
By overemphasizing research and hard facts, business schools are overlooking emotional intelligence, the humanities and ethics—all areas, it turns out, vital to wise decision making and leadership. Qualitative may actually be more valuable than quantitative when it comes to stepping foot in the office.
That's not to say business schools should eschew scientific research altogether. It just needs to be counterbalanced by relevant real-world experience.
There are exceptions, of course. Flagship institutions like UC Berkeley's Haas School of Business and Harvard Business School integrate case studies as well as rigorous research into their curricula.
Former University of Dallas provost Thomas Lindsay astutely states, "[S]tudies showed that executives who fail—financially as well as morally—rarely do so from a lack of expertise. Rather, they fail because they lack interpersonal skills and practical wisdom; what Aristotle called prudence."
Before Enron and other corporate scandals, business students spent only 5% of their time developing their moral capacities and the rest of their time on wealth maximization, says Lindsay. The Dallas business school attempted to reverse that formula by introducing a series of ethical exercises paired with liberal studies coursework.
As enlightenment spreads from business school to business school, perhaps the MBA will experience a renaissance, and we'll enter a new golden era—one that deftly balances research, teaching, pragmatic experience and the humanities to graduate a more astute, empathetic and inspiring leader.