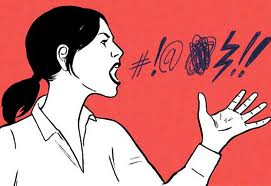 It Really Does Pay to Be the "Nice Guy"
With the science of happiness at work as a cornerstone of my business model, I am always interested in new research that illustrates how happy employees are more productive and creative, provide better customer service, are better team players, are sick less and stay longer. These days, there is a LOT of that research, and the findings continue to be consistent with these positive outcomes.
It amazes me that I still find people who resist the idea of happiness at work—or those who believe the statistics but think they don't have the time or resources to invest in creating a workplace where happiness is part of the culture.
"Happiness at work? I'm not happy—why should anyone else be?" or "They should be happy to have a job." or "We're not here to be happy; we're here to make a profit." Then I remind them happiness at work boosts the bottom line, and their interest is piqued.
This month a new piece of research was published in the Harvard Business Review about civility and rudeness: "The Price of Incivility: Lack of Respect Hurts Morale—and the Bottom Line." Guess what? Civility at work creates results similar to happiness at work, and rudeness at work creates results that correlate to unhappiness at work.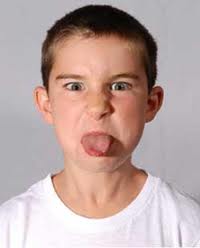 Did you know rudeness at work is raging and is on the rise? According to researchers, 98 percent of workers polled said they experienced rudeness at work—with half of them experiencing it at least once a week, up from 25 percent in 1998.
Like unhappiness at work, rudeness at work undermines the bottom line. In a poll of 800 managers and employees in 17 industries, the researchers found the following statistics:
Among employees who have experienced incivility at work:
48% intentionally decreased their work effort
47% intentionally decreased the time they spent at work
38% intentionally decreased the quality of their work
80% lost work time worrying about the incident
63% lost work time avoiding the offender
66% said their performance declined
78% said their commitment to the organization declined
12% said they left their job because of the uncivil treatment
24% admitted to taking their frustration out on customers
Other studies have found that creativity suffers, performance and team spirit declines, and customers who witness the rude behaviors turn away. Sounds a lot like what happens with unhappiness at work.
It also sounds like a recipe for disaster—not a way to increase an organization's profits or become known as an employer of choice. And it's expensive! According to a study conducted by Accountemps and reported in Fortune, managers and executives at Fortune 1,000 firms spend 13 percent of their time—the equivalent of seven weeks per year—mending employee relationships and dealing with the aftermath of incivility. And just think of the costs should consultants and attorneys be brought in to help settle a situation.
So what's a leader to do?
In managing yourself, model good behavior. After all, the leader sets the tone of the organization. You are on stage, and your supporting cast is taking cues from you. Ask for feedback—what do your employees like and dislike about your leadership style? How does that relate to civility (or happiness) at work? What can you do to shift behaviors that are perceived poorly?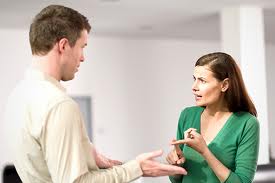 And keep a pulse on the organization. What's really going on, and how are people treated and treating others? You need to be connected to your workforce and constantly striving to create a culture where people feel as though they have what's needed to succeed.
In managing the organization, hire for and reward civility. If civility is a key attribute your culture values, put it above all else. For example, at Zappos, people are hired based on fit within the culture, and the most skilled person will be passed over if their values don't match the values Zappos has deemed essential to its core. Share those values (and make sure civility is one of them) and demonstrate what it looks like to live those values. Be specific. Tie those to individual performance assessments and rewards, and celebrate circumstances in which the values of civility and respect shine brightly.
Rude or civil? Unhappy or happy? The choice is clear. Civil, respectful cultures enjoy the same benefits as cultures where people are encouraged and given a climate where they can succeed at work—that's when they can reach their potential.
Today's data show creating a culture of civility and happiness is not simply the morally right thing to do, it's also the fiscally responsible thing to do.
Contact me for more specifics or for a culture check of your organization. Let's see how your company can become an employer of choice—a place where people feel as though their contributions matter, a place that resonates with their values, vision, passion and sense of purpose. It is possible!