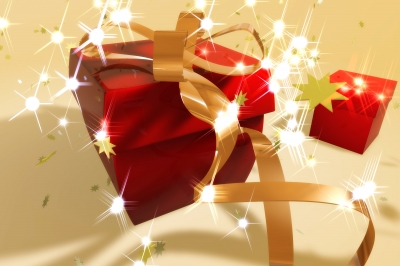 Last week, I was invited to take part in a local client's holiday festivities (and I mean festivities)! I am so grateful that I could say yes because it gave me a better understanding of why this company is successful.
During this generous and genuine flutter of festivities (dinner theatre at the Oregon Cabaret Theatre, followed the next day by fun games, gift-giving and a brunch at the Ashland Springs Hotel), I got an even better picture of this company's culture and leadership. The attendees included corporate office staff, regional theatre managers and several key advisors/vendors including the company attorney, accountant, Coke rep and me. What an honor for me!
This was a time of great happiness and celebration, with much praise and recognition for the years' accomplishments along with a strategic vision for 2012. I was impressed with the loyalty and desire to perform that this leader has inspired in his team, with many of them being part of the company longer than 5 years, and some for 10, 15 and 20 years.
This leader inspires his team by leading with his own core values of integrity, loyalty, concern for others, accountability and fun. When he learned about my work with the Science of Happiness at Work and the Performance-Happiness Model, he engaged me to work with the corporate team to increase happiness and productivity. Since then, he's told me that this work has paid off in various ways. In his words:
"Christine has helped me become a better executive. I'm a better listener and I'm handling stress better by realizing when to let things go that I can't change. During this time of extraordinary challenges in the entertainment business, Christine has helped us come to a common vision, function as a team and communicate better using a shared language. This has made a difference in bringing organization back into the company," according to John C. Schweiger, chairman and CEO, Coming Attractions Theatres, Inc.
This is the most gratifying thing I can hear. My mission is to spread the Science of Happiness at Work to the masses, helping businesses and organizations create a competitive advantage while doing the right thing for their workforce. Greater profits and doing the right thing DO go hand in hand. Email or call if you'd like a free consultation on what your organization has to gain in terms of happiness and profits.
Image
http://www.freedigitalphotos.net/images/view_photog.php?photogid=809