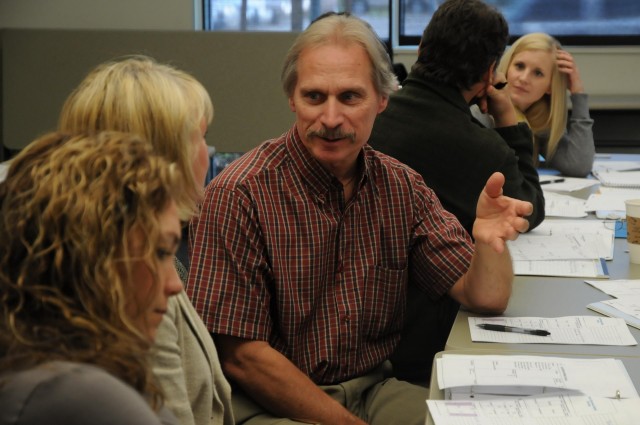 It takes grit for sure. You know, that combination of passion and perseverance. It also takes the ability to recognize change and see the opportunity that change brings. Think about the music industry. The Internet completely blew the doors off traditional distribution channels and made way for iTunes, emusic, and other music download services. That's just one example.
Launching a business or product in a "lean" fashion saves time and money, and mitigates some risk. When it comes to the topic of "launching lean," I like to refer people to Eric Ries' lean methodologies. In a nutshell, it's build, measure, learn—a continuous cycle that allows your business or product to evolve and become more and more relevant to your customers.
While we may think that entrepreneurs have to think completely differently than regular business folk, one message resonates loud and clear for anyone and everyone in business—it's all about your target audiences. And you have more than one target audience. It's not just your customers. You also have other audiences that are critical: perhaps you have investors, bankers, angels or venture capitalists. You may have distributors, others in your supply chain, strategic partners. Whatever the target audiences are, it's critical that your communication be tailored to their needs and that you meet them where they are (i.e., tradeshows, social media, traditional media, professional and trade organizations).
While all this may seem daunting, there's good news for entrepreneurs in Southern Oregon. Organizations around Oregon have banded together to help new businesses/entrepreneurs in Southern Oregon get going and find success—and I'm excited to be a part!
Tuesday night was another great learning experience at "Jefferson University," where I'm a part of a team of mentors and coaches to a group of entrepreneurs. Jefferson U is a collaboration between the Small Business Development Center (SBDC), the Sustainable Valley Technology Group, the Oregon Entrepreneurs' Network, The Oregon Community Foundation and the Jefferson Grapevine (Entrepreneurial & Angel Network)—led by Southern Oregon Regional Economic Development Inc. (SOREDI).
Jefferson University was kicked off by the executive director of Oregon Technology Business Center May 5. This week, we heard from an expert on developing financial projections, getting funding and designing exit strategies. During several sessions, I delivered the low down about marketing. Other experts talked about getting the right team together and creating a culture that supports success. A patent and trademark attorney spoke about intellectual property and creating a competitive advantage. We've also heard from successful business people about their experiences at the Motorcycle Superstore and Darex.
Our entrepreneurs are learning so much—as are the mentors. This Saturday, we have a pitch clinic where the entrepreneurs practice their pitch to investors. On June 8, the teams will present to investors, bankers, community leaders, and other business people. The feedback they receive will play an important part in their lean launch.
It's a great process to be involved in and to help make a difference in the local economy as we help new start-ups become real, solid businesses.
If you have a business idea or are thinking about expanding your current business, please reach out to me. I can either provide direct advice or point you to a resource that's appropriate to your need. My areas of knowledge are in marketing, leadership development and creating successful cultures. I look forward to talking with you! Reach me at 541-601-0114 or chris@capiche.us.