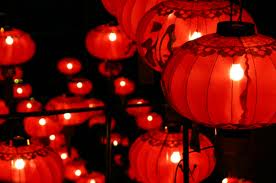 Last week while visiting Eugene, my friend and I were craving Chinese food. We checked Yelp and found the highest-ranking Chinese restaurant. Driving there in the rain, we were hoping the food would be good. We love Chinese food—good Chinese food.
The restaurant didn't look like much from the outside. It was small, located in a strip mall. But when we walked into the restaurant, we were encouraged to see an older Chinese couple at a large table by the door. We hoped this was a sign that the food would be authentic. Also at the table were three young children and a woman in her 30s.
The food was delicious and the service top-notch. The waiter was energetic and had a show-stopping smile. He brought a sense of joy to the dining room as he made sure all the patrons were enjoying their meals. After observing the sweet interactions between the waiter and the children at the large table, we asked him if those were his children. Yes they were, he beamed, and he proceeded to point out all of his family members at that table—his children, wife and parents. His sister was just joining them.
He then said, "I took at 75 percent pay cut to come home to Eugene to be with my family." Wow!
"I was a desk monkey at Nike and had successfully climbed the corporate ladder, and I thought I had to keep climbing because that's just what you do," he said. "But then one day, I realized I wasn't happy."
He said he didn't get to spend much time with his young family. He missed his parents and siblings. So he quit his high-paying, high-prestige career to move "home" to Eugene and wait tables at his family restaurant.
At first it was scary to take such a pay cut, to take such a risk, he said. But then he thought about the risk his parents took when they emigrated from China when he and his two siblings were young children. They weren't sure what the US would be like, but they had faith that they could have a better life. Beloved by many, the restaurant they started is now the highest-ranked Chinese restaurant in Eugene, and it's a place for family to come together.
Taking that risk, he said, was the best decision he has ever made. He is secure in his conviction that being with his family is more important than money and status—it's what truly makes him happy and fulfilled. And you can tell by his smile.
What makes you happy and fulfilled? What would you do to find true happiness? Coaching can help you discover these answers. Call me at 541.601.0114 or email me if you're interested in an exploratory coaching session. Let's see just how rich your life can be.