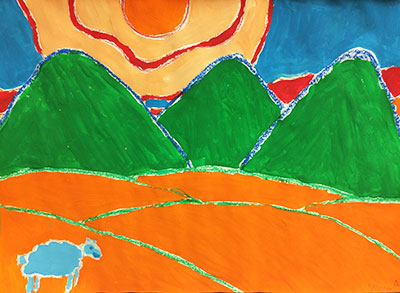 All artwork by a girl Chris mentored for five years as part of the Soroptimist Strong Girls Strong Women program
Coaching and mentoring are close to my heart. Now a certified coach, I am fortunate to be in contact with a mentor I have had since my senior year in college over three decades ago. A retired journalist and professor, she is an author, a woman of great wisdom—and still my mentor.
Because of my experience in mentoring, coaching training and work with leaders related to emotional intelligence, I have been asked to lead a workshop at the University of New Mexico's Mentoring Institute Annual Conference this year. The topic is "Developing Excellence in Leadership and Coaching—for Mentors."
This blog post features an interview about that workshop.
Interview with Chris Cook
In this edition of Mentoring and Coaching Monthly, you will find an interview with 2016 Pre-Conference Workshop leader Chris Cook. Her workshop, "Developing Excellence in Leadership and Coaching—for Mentors," is sure to have something for everyone.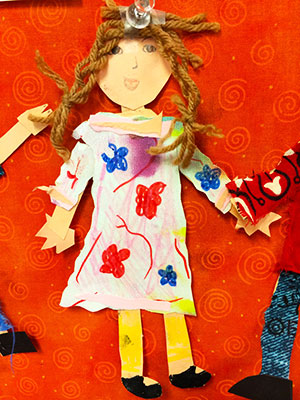 Q: Can you describe your background? How did you get into mentoring?
A: My background includes 30+ years in marketing for professional services, higher education, nonprofits and other businesses. A few years ago, I earned a master in management degree, and in the process I found positive psychology. I loved it! I found a way to mesh marketing and positive psychology in work that focuses on helping organizations develop and live their brand. There's a lot of coaching involved—and some mentoring.
For coaching, I trained at the Coaches Training Institute (CTI) and at CRR Global, and I am certified by the International Coaches Federation. I work with a variety of individuals and organizations.
I am both a mentor and a coach. Actually, coaching and mentoring are very close. There is a distinction though. Mentors work with mentees who want to learn the skills and knowledge their mentors have developed to further their life goals. Coaches work with clients to help them discover their greatest purpose, passion and values and to help them lead/live intentionally—in resonant choice.
As a mentor and a coach, I've found there are times in which you need to be one and not the other. Part of this workshop is to help mentors learn how and when to use skills that come from the coaching profession to augment their mentoring skills.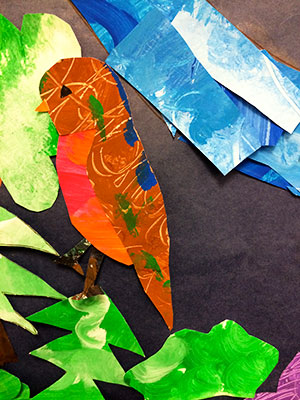 Q: What else can those attending your workshop expect?
A: They can expect 3+ hours of hands-on, experiential learning. I will share tools I have used over the years, and we will practice and talk about ways to use them in different situations. I expect the participants will learn as much from each other as they will from me!
Q: Without giving too much away, can you describe the co-active coaching model and the relationship systems model?
A: The co-active coaching model was developed by Karen Kimsey-House and Henry Kimsey-House—two pioneers in the coaching world and cofounders of the Coaches Training Institute. It emphasizes a partnership between the client and the coach, and it also promotes a combination of deepening understanding (co) and forwarding the action (active).
The relationship systems model I use is based on work by Marita Fridjhon and Faith Fuller, the cofounders of CRR Global. The premise is that we are all in relationship—with ourselves, our partners, teams, organizations, etc. Here we coach the system, not the individuals.
Both coaching methods have been used around the world and in nearly every type of organization with nearly every kind of person.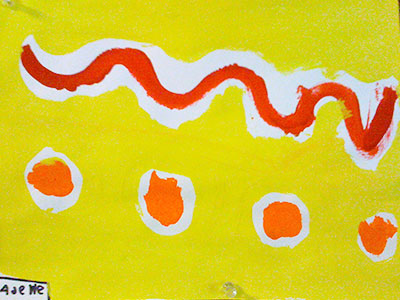 Q: Do you believe that everyone has the potential for creativity?
A: One of the most basic premises of coaching using these methods is that we believe the people/systems are naturally intelligent and creative and resourceful.
Q: What constitutes an effective leader/coach?
A: There are several skills that are critical—mostly based on having highly developed emotional intelligence. The good part is EI can be learned. It can be developed. It's not like IQ, which you are born with a level and that's the level where it remains.
Q: Is an effective leader born, or can anyone learn to lead effectively?
A: I believe people can learn emotional intelligence, and, with that, they can learn leadership skills and tools. The competencies of EI—self-awareness, self-regulation/motivation, empathy and relationship awareness—are the foundation to all relationships. Leaders set the stage for how the relationship—or organization—will work together.
Q: What is one piece of advice you would give to those entering into a leadership position?
A: Find a mentor and get a coach. There's nothing like having someone help you through a transition, help you grow in a new role and help you develop your own leadership style. Plus, it's true when they say, "It's lonely at the top." A mentor and a coach will be your ally, and they will hold you accountable to take the steps to maximize your potential.