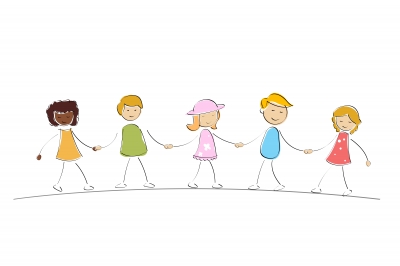 Have you ever endured a team meeting that went from productive to disastrous? Where the people from the departments that make up the team just didn't seem to get it? They fought with each other, protected their own departments and were distracted by a bazillion side issues and personal problems? Did you drift off, thinking of Elvis Costello's plaintive cry, "What's so funny 'bout peace, love and understanding?" Does it make you want to go back to the good ol' days where each department did its job and didn't have to worry about what was going on in other areas of the organization?
I hope not, because those days are gone and not likely to return. With your organization's competition re-re-engineering, Six Sigma-ing, TQM-ing and getting even leaner and meaner, now is the time to get your cross-functional teams working better together.
A cross-functional team is made up of at least three people from different functional areas working toward a common goal. This team will have members with different functional experiences and abilities, and who will likely come from different departments within the organization. A team member might even be an external partner. A cross-functional team is typically responsible for all or some segment of a work process that delivers a product or service to a customer who is either external or internal to the organization. The work process requires input from several functional areas, therefore group collaboration is essential. When managed properly cross-functional teams provide flexibility, control and speed, coupled with multi-disciplinary knowledge. In fast-changing markets, cross-functional teams can quickly respond to customer needs.
So what can you do to get a cross-functional team operating at its peak potential? Start by establishing shared values and a common goal. Emphasize collaboration and team rewards. As a team, agree upon how you will operate. How you will communicate and how often? How will you hold each other accountable? How can you best help one another? Effective teams are committed to communication and collaboration as well as constructive conflict. People working on teams also develop mutual accountability for the success or failure of the team's efforts.
What can you do to be a better team member?
Consider things from the point of view of your teammates
Think about how your work impacts the work of others on the team
Look for input, advice and ideas from others on the team, and don't push your solutions on others
Share ideas freely; don't be afraid to give away your "secrets"
Embrace the diversity of your team
Get to know your teammates—what they value, how they like to be recognized, their preferred methods of communication
What if you're the team leader? Do all of the above PLUS take on more the role of a coach than a traditional manager. You champion ideas, but don't command. You don't give orders or assignments, but you rely on the entire team to take part in decision-making. You are not "over" the group, but rather a contributing member of the group. You promote performance and makes sure that the team efforts are in line with the goals of your organization. It is also your responsibility to be the liaison for upper management, suppliers and other outside entities. In a sense, you are the team's key spokesperson that keeps a clear vision of the team's goals and promotes activities to obtain those goals.
The return on investment will be increased productivity, creativity and efficiency. The end result will be better because you have developed a product or service that meets the customer's needs and has the sales associates' buy in. AND you will have improved quality and innovation because you are getting all the best ideas from everyone. Cheers!
Image by digitalart