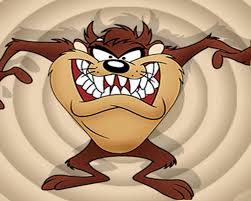 How did you answer the last time someone asked, "How are you?" I'll bet it was something like:
Oh, I'm slammed.
I'm so busy!
Crazed.
Buried.
Recently a colleague told me she was "doing a trapeze act until the monster project is finished." The week before, she was "wrapping up a gargantuan project." Sounds impressive, but what does that even mean?
It seems that people have confused their own busyness with importance, value or worth. If I'm this busy, I must be in demand. I must have a thriving business. I must be very successful.
Think about the perception that your busyness creates for others. Have you created a personal brand as a very, very busy person? What does this mean? When I think "busy," I think harried, rushing, frantic—and probably not necessarily effective or of great quality. More Tasmanian Devil and less effective leader or loving family member.
The sad thing is this perception of busyness is harming how we connect and how we interact with one another—both with colleagues and with family and friends. We forget to make time for important things like mentoring a new professional (they wouldn't dream of asking for help from such a busy person). Or we may miss an invitation to a niece's piano recital or basketball game because everyone knows "Aunt Chrissy is too busy."
We have a choice in how we perceive and how we show up in the world.
I have chosen NOT to be busy busy busy. I prefer to think of myself as happily making my way toward my personal and professional goals. I take time for things that need time. I savor. I enjoy every moment that I can. I am grateful.
While I may have as many time challenges as the next person, I choose to represent myself (and think of myself) as a happy person who is in control of my life and not being run ragged by myriad demands and pressures. Ask me how I am, and chances are I'll answer, "I'm great."
If you are looking to change how you perceive and how you show up in the world, you are in luck. Research shows that we can rewire our brain at any point in our life. It comes with intention and practice. Let me know if you would like a free coaching session to get started.
---
As happiness guru Shawn Achor likes to point out, people get happiness backwards. Getting that monster project done will not make you happy—but your being happy will get that project done faster and better. It's called the happiness advantage.
---