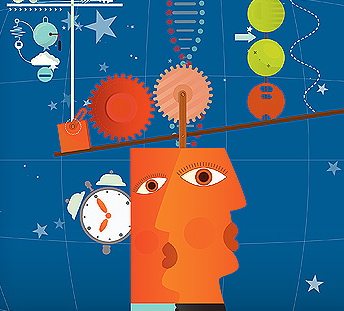 That's what today's strategic plans need to be, according to strategist, speaker and author Randy Harrington. Our economy is changing, Harrington explained, and three things are driving that change: 1) We value experience over acquisition, 2) The emergence of integrative technology, and 3) We respond more favorably to dialogue than directives.
Harrington addressed a room of ~300 Rogue Valley business people last Friday at the 8th annual Southern Oregon Business Conference, organized by Southern Oregon Regional Economic Development, Inc. (SOREDI). He talked about how, as we move beyond the Great Recession, businesses will need leaders who are agile, adaptable, innovative and visionary. I'm not really sure how that is so different than before, but I hope to find out by reading his new book "Evolutionaries."
To be sure, I agree with Harrington's assessment of the three reasons our economy is changing. He talked about his twenty-something daughter not wanting a car. Not wanting a car? Well, that's just plain un-American! That's the main thing we all wanted at her age and younger. How can that be? Yet, she goes to India to work with severely handicapped youth. Hmmmmm. Guess that's the new experience over acquisition paradigm. How have you experienced it?
Next, we look at integrative technology. It started out that we had these computers and we could do stuff on them, like solve an engineering problem, type a letter or manage a budget. Then, we could search the Internet and obtain information about everything. These days, our technology is doing even more—more than working on our command; they are working on our behalf. I'm so interested in seeing where this all goes . . . it's called the semantic web and it will be ever present and ever helpful. (Click here to check out this Ted talk for some amazing info on the future of the web. Really incredible and so interesting.)
Finally, Harrington stressed the importance of relationships in the workplace. Dialogue over directives. Who hasn't seen that emerge as the generations of workers move through and the work moves from task- to knowledge-based? And this is where my work with happiness in the workplace comes in (https://capiche.us/services/organizational-development).
In Harrington's future vision, the most successful organizations will be led by "evolutionaries" and characterized by high energy and high speed, rockin' and rollin' with high levels of change—evolution. "All improvements are change, but not all changes are improvements," he says. It takes an evolutionary to know one. Let's all be on the lookout, and don't forget your mirror. Thanks, Dr. Randy Harrington, for giving us plenty to think about.